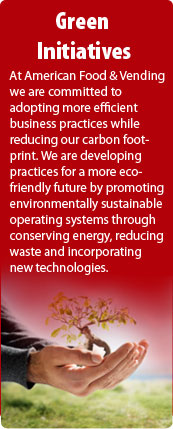 Sign Up TODAY!
FREE no obligation consultation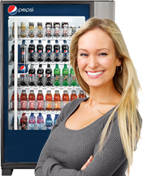 Green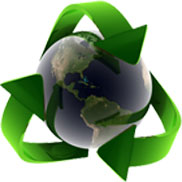 Vending Machines Boston
At American Food & Vending, we're green as can be. (In eco-friendliness, not inexperience.)
Our vending machines use LED lighting and energy-saving motion sensors that detect foot traffic so the power comes on to light the displays only when people are in the area. We also recycle our cardboard.
And we use Energy Star equipment exclusively.
American Food & Vending our mantra is "Reduce, Reuse, Recycle" wherever possible. We care about the environment as much as you do. To this end, we provide recycling containers and regularly schedule removal and maintenance of our products and bins. We use biodegradable packaging and state-of-the-art equipment that runs on eco-friendly refrigerants