Sign Up TODAY!
FREE no obligation consultation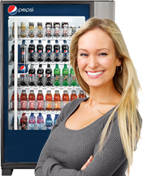 Micro Markets
Vending Machines Boston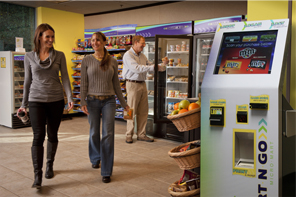 Transform your break room with one of American Food and Vending's Micro Market Systems.

At American Food and Vending we operate two Micro Market programs, Smart-N-Go (a division of Avanti Markets) and Breakroom Provisions, to bring the convenience store to your office. When you place one of our Micro Markets at your locations you are saying goodbye to lost money, stuck product and little variety.
With the convenience of a Micro Market you will enjoy the benefits of:
Energy efficient equipment
Easy payment options – markets accept credit/debit cards as well as allow customers to upload cash to stored value cards
A large variety (literally 100s) of healthy snacks, beverage and meal options
Increased productivity – with so many delicious options on hand employees no longer need to leave the building for breaks, reducing travel time and time spent away from the office
Happier/Healthier employees – now your employees can view nutritional facts before purchase allowing for healthier more informed snacking decisions
24/7 monitored surveillance cameras utilizing the latest in technology
American Food & Vending Offers a Variety of Micro Market Options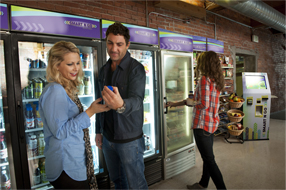 Smart-N-Go:
The Smart-N-Go Micro Market was designed by Avanti Markets, a leader in the Micro Market industry. With an emphasis on healthy living, offering a large variety of healthy snacks, beverages and fresh and frozen food, the Smart-N-Go system allows employees to keep track of their dietary goals at the office and helps sustain healthy eating/living at home by offering take-home products.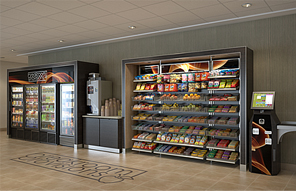 Breakroom Provisions:
Breakroom Provisions is a great system whether you're looking to upgrade your office from vending or close a costly manual food operation system. With hundreds of fresh food options and healthy alternatives to choose from as well as a program that rewards your employees for making healthy decisions your human resources department and employees will be grateful you placed a Breakroom Provisions Micro Market in your building.

No market is the same. American Food and Vending can customize all selections as well as price points, making subsidizing snacks and beverages for your employees easier than ever with 100% detailed and accurate reporting.
To find out more information on either of our markets or to discuss transforming your break room with any of American Food and Vending's services, call us at 800.553.2222 or email us at info@americanfoodvending.com today.