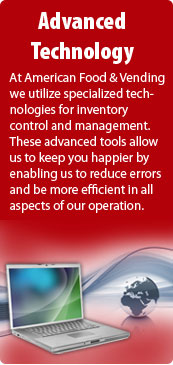 Sign Up TODAY!
FREE no obligation consultation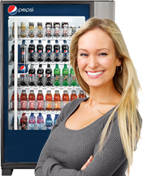 Technology
Vending Machines Technology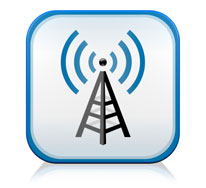 Vending technology has never been better. Our machines have debit and credit card capabilities and can accept $1's, $5's and $10's and can give change.
Best of all, our bill recycler communicates to the customer the bills it can accept. If there aren't enough bills in the recycler portion to accept a $20 bill, the machine will inform customers that it is only accepting $1, $5 and $10; if the change is running low, the bill acceptor will tell customers it is only accepting $1s & $5s. Whenever the level of bills and/or coins increases, the bill recycler changes the display to communicate that it is accepting larger denomination bills.
Guaranteed Product Delivery Systems
And with our Guaranteed Product Delivery Systems, which operate via infrared technology, you'll receive the item you purchase reliably or your money will be returned immediately. No need to fill out that slip for money owed or money lost.