Sign Up TODAY!
FREE no obligation consultation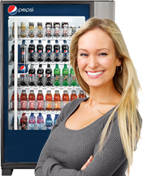 Warwick Vending Machines and Office Coffee Service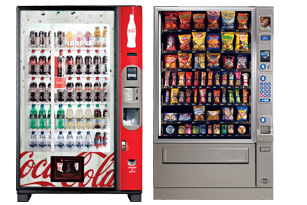 Is your Warwick Company thinking about installing vending machines? American Food & Vending can get you set up with the most modern vending equipment available, free of charge!
Discover the benefits for your Warwick business in having us place vending machines:
We've been in business for over thirty years, experience matters!
Modern, energy efficient, and attractive vending machines
Brand name and less expensive generic alternatives
Hot or cold food vending machines
Coffee vending machines
Candy or traditional snack vending machines
Vending machines with healthy food and beverages
Uniformed, professional staff ready to serve all your vending and coffee service needs!
Coffee services in Warwick:
Equipment from Bunn or Newco
Fully stocked and organized break room
Coffee, teas, cups, napkins, creamers, sweeteners, and even the stir sticks supplied by us
Gone is the pain of doing it yourself!
Speaking about pains, those 5 gallon water bottles are just that. Pain to store and a pain to lift to put a new one back on the cooler. Be done with them! American Food & Vending can install a water filtration device that will give you a river of fresh, great tasting water anytime you need it.
So snag one of those phones in your Warwick office and let's get started. (800) 553-2222. Let's go!