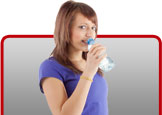 "We remove all slow moving items and replace them with popular items."

Beverages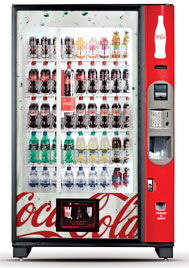 Vending Machines Boston
When you want a cold, refreshing beverage, nothing else matters. That's why at American Food & Vending we supply an array of quality name brand beverages from the Coca Cola and Pepsi companies and deliver them in modern, reliable, glass-front machines that keep 'em ice cold and ready to dispense into your waiting hands.

Energy-efficient, technically advanced, our cold beverage dispensers take debit and credit cards, cash and coins. And the internal wireless monitoring system inside each one tracks product sales so you'll never run out of your favorite selections.

We develop programs that drive excitement and enhance the satisfaction of every person who partakes of our savory selections. Just let us know this is something you'd like to see, and we'll make it happen for you.

We'll take a professional, proactive approach to serving you. Our focus will be on serving you beyond all expectations. Our goal: your complete satisfaction.
It's always great fun to spend the work day—or your break—near an American Food & Vending portal. Whether you're hankering for a snack, a meal, or a beverage, we can be where you are, ready to serve you at the press of a button!
Always happy to offer free, no obligation consultations. Call today us today at (800) 553.2222 or email us at info@americanfoodvending.com.